I'm less than 2 weeks away from my 1st BlogHer. I'm panicking.  I want to make sure I bring everything I need without bringing too much extra. I'll be taking the train in so I'm limited on what I can drag around by myself.
The obvious things I'm packing are my smartphone, clothing, shoes, cosmetics and toiletries. Even this basic stuff stresses me out because I feel like I need so much. I want to be casual and comfortable for the sessions and workshops but then I want to be fun and fancy for the parties and cocktails during the night. That means I'm already over packing in my head. I refuse to bring an 80's prom dress for Sparklecorn but I did get an awesome pair of sparkly glitter pumps to wear.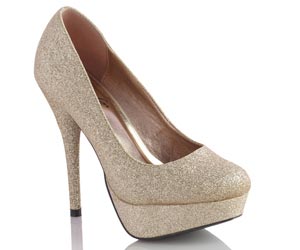 Now lets talk about the other stuff that is needed; the essentials to get you through the day away from your normal surroundings. Here are some things I've seen mentioned or thought would come in handy while away from the comforts of home.
Handbag or totebag-large enough to carry lots of the stuff below
Laptop or tablet if you plan on blogging or writing
Power Strip-hotel room and session rooms
Refillable Water Bottle-duh
Extra reusable bags-something to stash in your handbag in case the swag get to be too much
Extra Hangers, especially if you're sharing a room
Address Labels-shipping packages home and expo hall mailing lists
Business Cards or Media Kits-check out our new cards
Pens & Notebook
Recharging battery pack or power cord for phone and laptop
Extra suitcase or bag-to bring home the swag
Comfy Shoes-no matter how cute you want to look comfort is going to come 1st
Thats my "extras" list for BlogHer. I'm sure there are other things I haven't thought about.
What do you think I'm missing?