The warm summer months will be here before you know it. With the warm weather comes family get togethers around the grill. Living the outdoor living lifestyle is what we aim for all winter long. Did you catch the @Sears #GrillingisHappiness Twitter Party today. It was all about outdoor living, designing and enjoying.

I was just telling Rob that we need to do something about our deck. We use it a ton but as soon as the sun goes down inside we go. We have no lighting. No way to entertain with a Margarita in hand and the fireflies flitting about.
Introducing the latest innovation in patio design from Sears: lighted furniture!
Extend your outdoor activities from day to night with the Halley collection of patio furniture from La-Z-Boy and Bella Luna collection of patio furniture from Agio– both exclusive to Sears.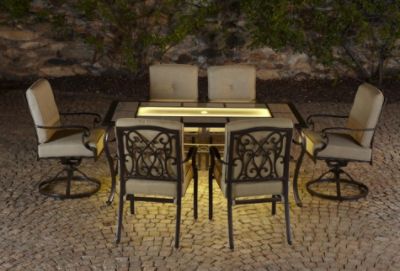 The outdoor fun doesn't end there, Sears is also debuting the latest Kenmore Elite Grill for Summer 2013. This beauty boasts three burners, 692 sq. inches of cooking space and a warming rack. From casual to sophisticated, Sears can match your outdoor décor to your personality and price point. Head to Sears and get ready to unplug, unwind & enjoy summertime! http://bit.ly/Ydm4CI
Guess we need to go shopping this weekend for a better set up for our yard.
"This is a sponsored post. I am a Sears blogger, though all opinions are my own."