Even though I want my kids to enjoy each meal I serve I can't cater to each individual tastebud. I know Shae doesn't like potatoes so she gets more veggies, Shaun doesn't like red peppers so I try to fish them out if large enough in a dish but give him extra carrots. Sabreena eats almost anything actually so I can't complain too much about her.
We often let them choose new foods at the grocery store and let them choose a meal during the week. This all ends up working out so that we are eating meals that we all enjoy. This week Shae and I were working on a new way to talk about our favorite meals. I got this Melissa and Doug Make-A-Meal Sticker Pad. It lets kids put together their own DREAM meal on one page. Shae did a breakfast, lunch and dinner. Pizza is a staple in this house. I knew that was going to end up on her plate. This one with the taco is my favorite though; there's a good variety of veggies along with it.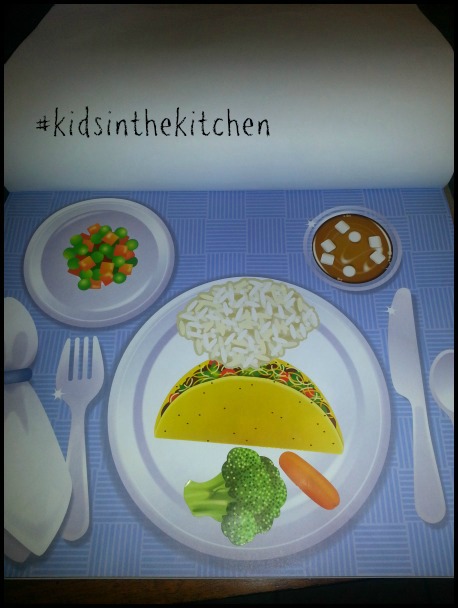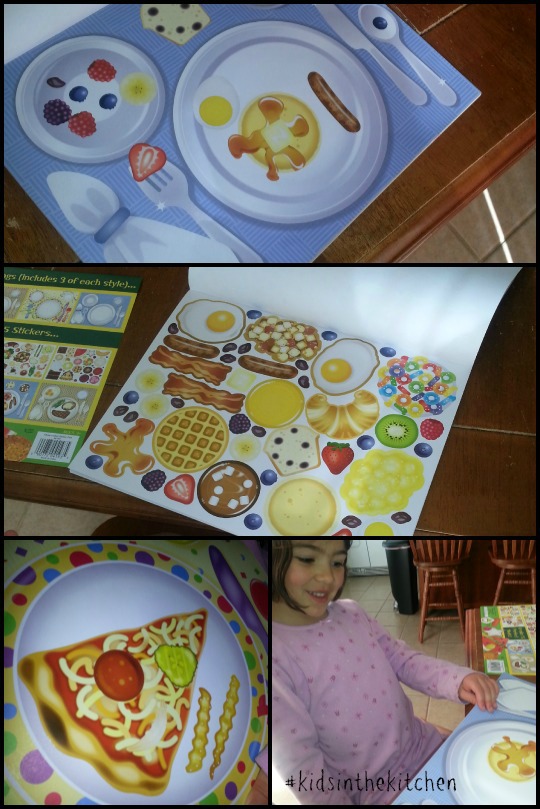 Even if you don't have this sticker pad your child can create their own meals from old magazines, computer printouts or paper and crayons. Giving kids the
Did your kids help with meal planning this week? Did your kids discover a new food and love it? Share your experiences, photos, stories or recipes that include your #kidsinthekitchen. I would love for you to join me and my co-hosts, Paula at Frosted Fingers and Sara at Sensibly Sara, each week linking up a post, new or old, that feature the theme Kids in the Kitchen. It doesn't matter what you are doing as long as you are doing it together and enjoying it and learning something.
preparing healthy snacks
having a tea party
counting skills with m&ms
pouring from measuring cups
discovering a local restaurant that your kids love
creating new family friendly recipes
Don't have a blog, then share a photo you uploaded to Facebook, Instagram or Twitter. Share whatever you have, we want to see it.
Linky Rules
1. Link up only your kid friendly recipes, stories, pictures or cooking lessons here.
2. Link directly to a specific post, update or tweet not your homepage.
3. Please add a Kids in the Kitchen button or link on your site or blog post or share through social media so readers know you are participating.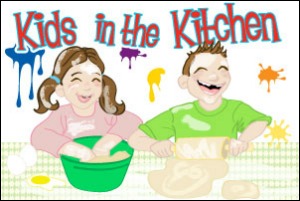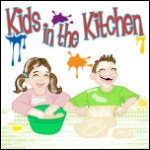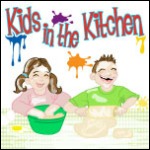 4. Click through and comment, pin, like, tweet or share with other participants. We love to share inspiration and ideas with each other, don't link and run.
5. Follow the hosts of this feature,Paula at Frosted Fingers, Sara at Sensibly Sara and me, Melinda at LookWhatMomFound…and Dad too!
I can't wait to see all of the fun food themed ideas, excursions and photos you have to share.