My kids are creatures of habit when it comes to breakfast. Maybe it's because school days don't offer lots of time to work in a large hot meal or maybe they just really like eating their old standbys. This week Shae sent me into shock by asking for runny eggs so she can dip her toast. I like eggs like this, so does Rob but typically getting my kids to eat eggs is a battle.
I obliged and made her 1 sunny side up egg, a sausage link and a slice of toasted wheat bread. She spent the first couple of minutes poking the hell out of the yolk. She dipped and ate, dipped and ate. I then showed her how to scoop up the remaining egg to put on the other half of her toast. Her conclusion, she loved it! I'm still surprised but happy that she experimented a little and went for something unfamiliar.
What has been the strangest food request from your child?
What did you do in the "kitchen" this week? Did your kids try a new food or new family-friendly restaurant? Did you teach your littlest to count using their snacks ? We invite you to share your experiences, photos, stories or recipes that include your #kidsinthekitchen.
Come join me and my co-hosts, Paula at Frosted Fingers, Sara at Sensibly Sara, Lisa of HooplaPaloozafollow and Sarah of Play2LearnwithSarah each week linking up a post, new or old, that feature the theme Kids in the Kitchen. It doesn't matter what you are doing as long as you are doing it together, enjoying it and learning something along the way.
having a tea party
discovering a local restaurant that your kids love
creating new family friendly recipes
Don't have a blog? Share an instagram photo or Facebook update.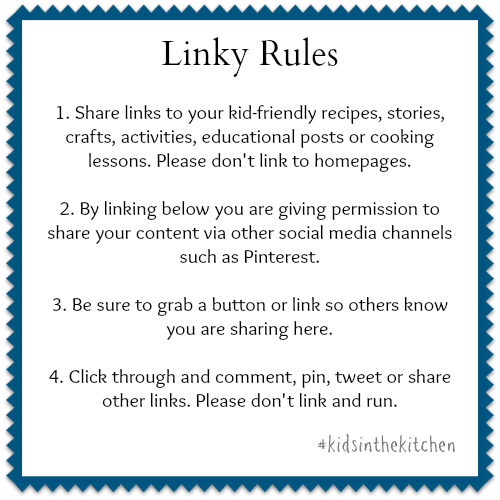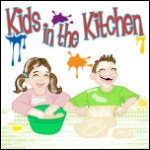 Don't forget about the 2 sets of Felt Play Food giveaway going on. Enter here to to win for a little one your know!