Afterschool snacks tend to be healthy and on the small side so they don't interfere with dinner. But there comes that moment when the kids are wanting something different than celery with peanut butter or a yogurt. That's when the genius of Lucky Charms Marshmallow Treats happens.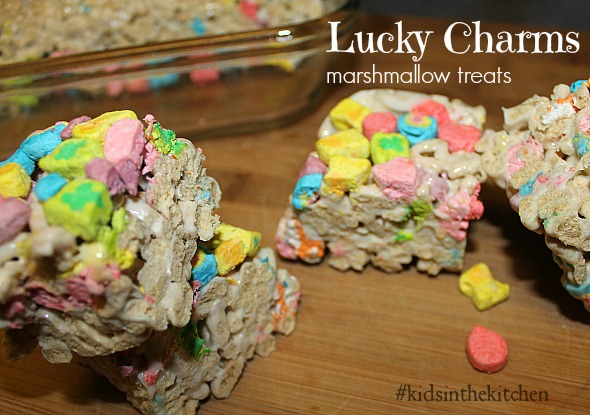 I honestly think these are better than traditional Rice Krispie Treats. No more sweeter but with a different flavor because of the oat cereal. Shaun was my chef on hand this time. We got these done before Shae got home and tried to takeover. She's bossy like that sometimes.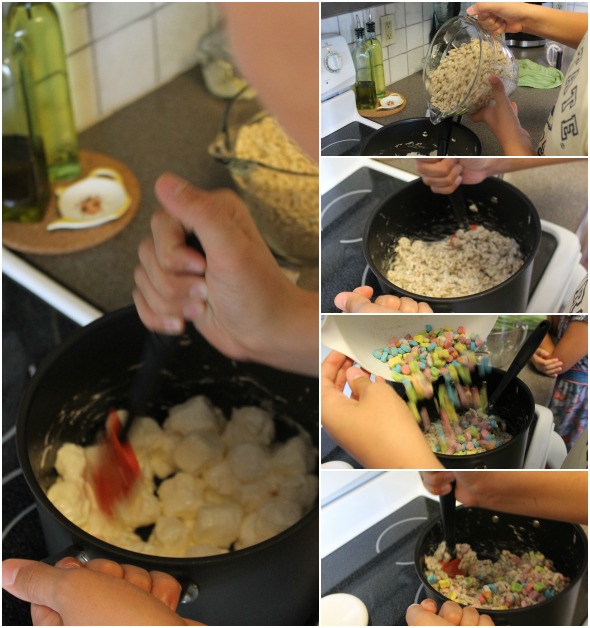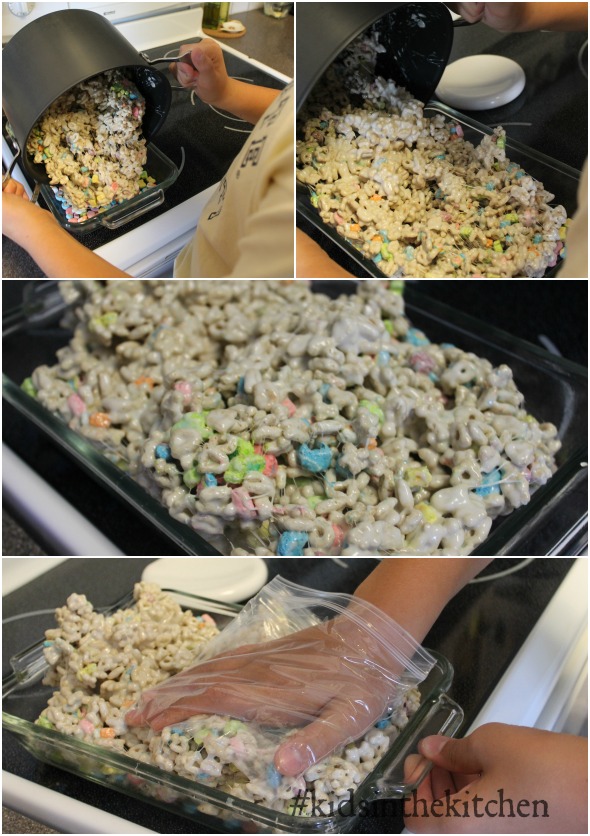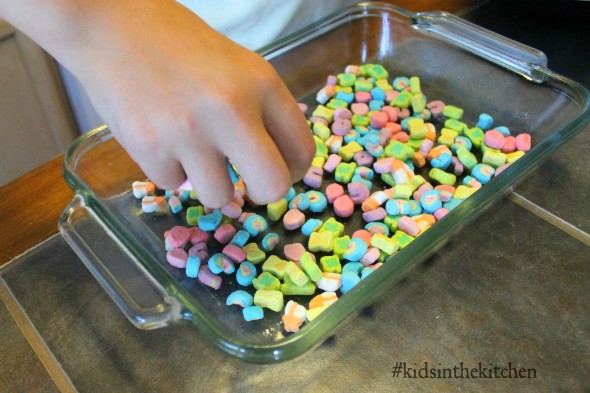 The ingredients list is easy, marshmallows, butter, cereal and salt. Yes salt, trust me.
Ingredients
16 oz large marshmallows (approx 1 bag plus 1 cup)
11oz box of Lucky Charms
4 tbsp butter
1/4 tsp salt
Directions
Prepare large baking dish with cooking spray and set aside.
Separate the marshmallow and cereal into their own bowls.
Sprinkle 1/3 of Lucky Charm marshmallows on the bottom of baking dish.
In a large saucepan set over medium/low heat melt butter and then add marshmallows and stir till completely melted.
Add cereal and stir till thoroughly coated. Then add remaining marshmallows and quickly stir.
Pour into baking sheet and with a plastic sandwich bag coated in cooking spray press the mixture down and shape into corners and edges.
Let cool for 10 minutes then enjoy.
Try not to indulge like Rob with his dad sized bite.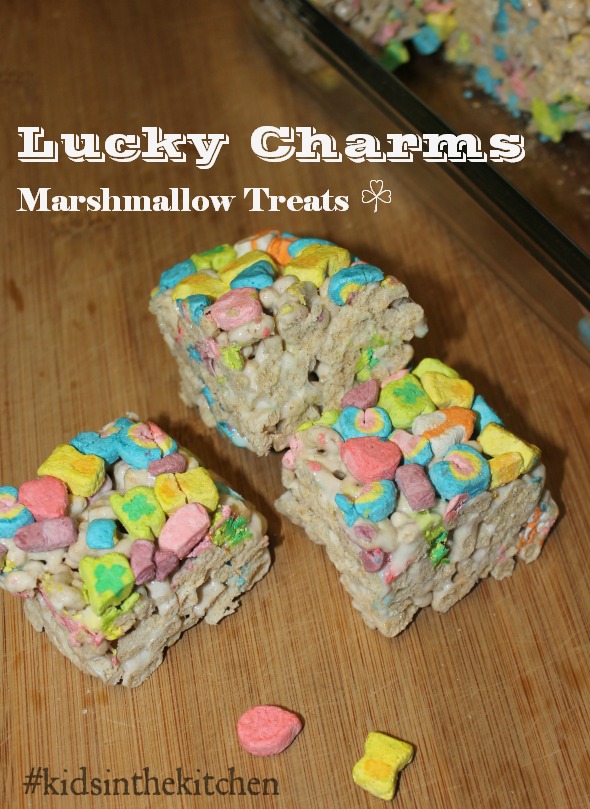 Come join me and my co-hosts, Sarah of Play to Learn with Sarah, Paula at Frosted Fingers, Sara at Sensibly Sara, Reesa of Momma Lew, Kate of Busy Bee Kate & Jeannette of EcoIncognito each week linking up a post, new or old, that feature the theme Kids in the Kitchen. It doesn't matter what you are doing as long as you are doing it together, enjoying it and learning something along the way.
preparing healthy snacks
having a tea party
discovering a local restaurant that your kids love
creating new family friendly recipes
You'll find these and many more ideas for healthful and unique food fun on the #KidsintheKitchen Pinterest Board.

Follow Melinda Babiak's board #KidsintheKitchen on Pinterest.