As a mom of three I needed lots of room in my car. I've had a minivan for alot of years and it's been awesome. Now that Sabreena is older and the kids aren't in carseats or strollers my needs have changed. I now need comfort and convenience over size.  Driving the Toyota Venza was exactly what  had in mind.
The Venza is considered a Crossover. Smaller than a minivan or SUV but bigger than taller than a sedan. I like to call these modern day station wagons. Enough room for a big family but not monstrous like some other vehicles on the streets.  The Venza is the epitome of a family car without losing the stylings and designs that families love.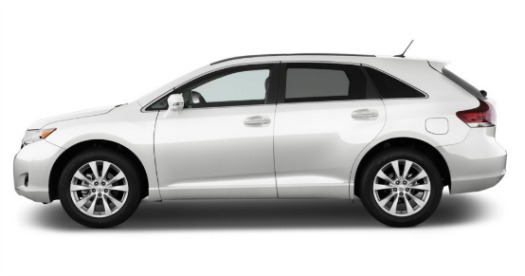 I hopped into the Venza right away and noticed the comfortable set up of the controls entertainment system. As a mom I immediately look for features such as safety, storage, door openers, seat adjustments and of course the entertainment  system.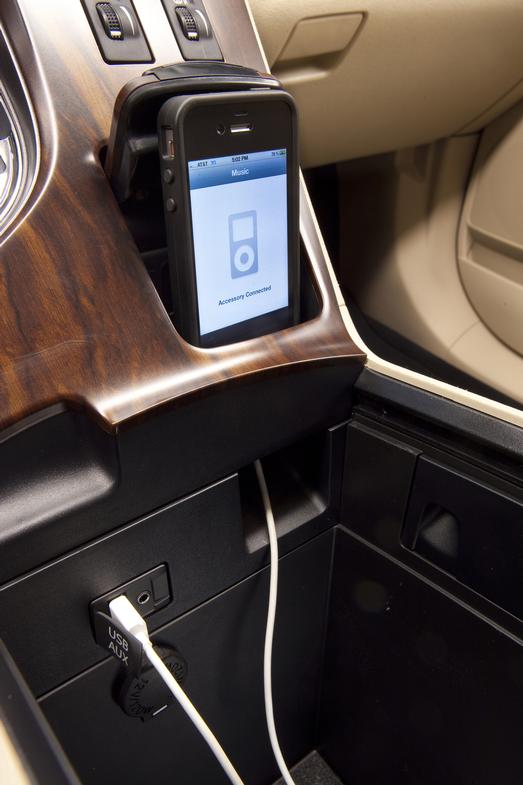 I may be of a certain age but I love to turn up my music as far as my kids allow and sing along. The Toyota Venza's Entune Multimedia System with Premium JBL® Audio and Navigation is everything I needed to stay on track with errands, appointments, joyrides  and sports with the kids. We were able to listen to all kinds of music with the sunroof open and passing cars staring.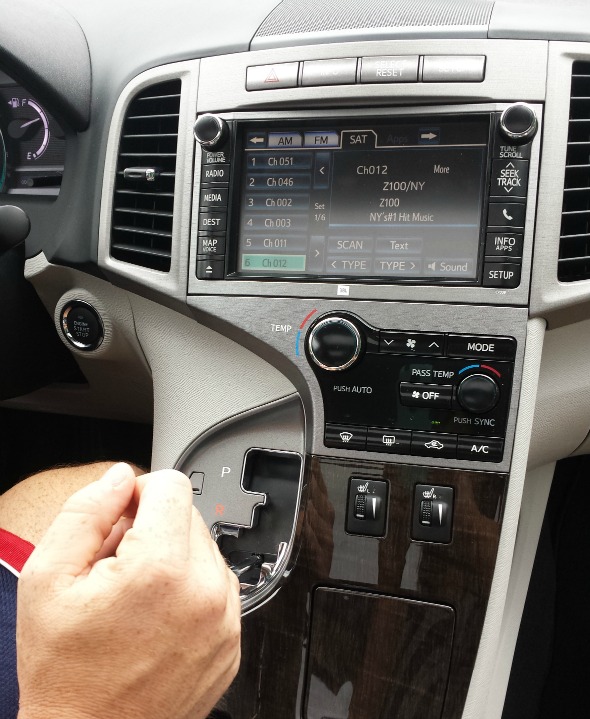 When the kids weren't with me I was able to stow my groceries in the roomy 3rd row and trunk.  Whether I was shopping for a big weekend dinner or for the whole family or a week the room the Venza provided was more than what I needed.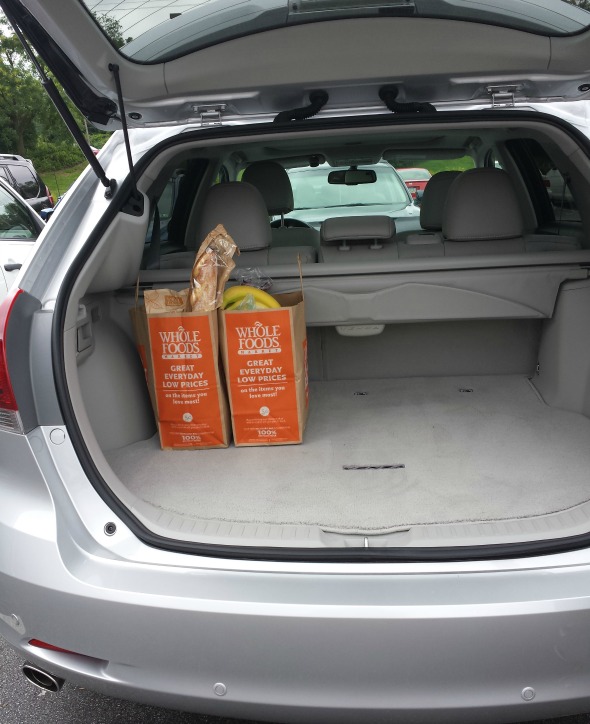 The in-car wireless Bluetooth kept me connected to Rob while I was out and about. The auxiliary jacks kept me charged up. The telescoping steering wheel kept me comfortable since I'm only 5'3″.
The Toyota Venza is the  next step in the true family car. Safety, Comfort and Style all wrapped up in pretty package.