Do you have a dirty deck, siding, side walks, etc?  If so do you have a pressure washer?  I used to steal my father in laws when I needed to do a cleaning project but his broke so I was back to square one until I received the Sun Joe Pressure Joe 2030 PSI 176 GPM 14.5 amp electric pressure washer for review.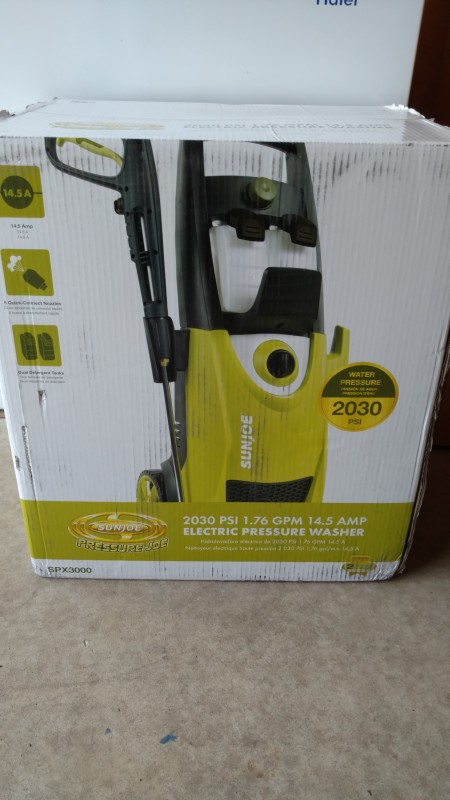 This is my first post which is my post about the unboxing of the pressure washer and my second post will be a full review post of the Sun Joe pressure washer in use so be sure to stay tunes for that.
Lets get a few specs out of the way:
5 Quick-Connect spray tips (0º, 15º, 25º, 40º and soap) tackle light, medium and heavy duty cleaning tasks
Powerful 14.5-amp/1800-Watt motor generates up to 2030 PSI/1.76 GPM for maximum cleaning power
TSS (Total Stop System) – automatically shuts off the pump when trigger is not engaged to save energy and prolong pump life
Dual detergent tanks – two 0.9 L onboard, removable tanks carry and store different types of detergent to simultaneously tackle different cleaning projects
Includes a 34-inch extension wand, 20-foot high pressure hose, 35-foot power cord with GFCI protection, garden hose adaptor, needle clean-out tool
CSA approved; Full 2-year warranty
The first thing I noticed while unpacking the pressure washer was how easy it was to put together.  It took me 15 minutes max from box to fully put together which was awesome.  The next thing I noticed was how sturdy this bad boy was.  I wasn't sure what to expect but I was pleasantly surprised.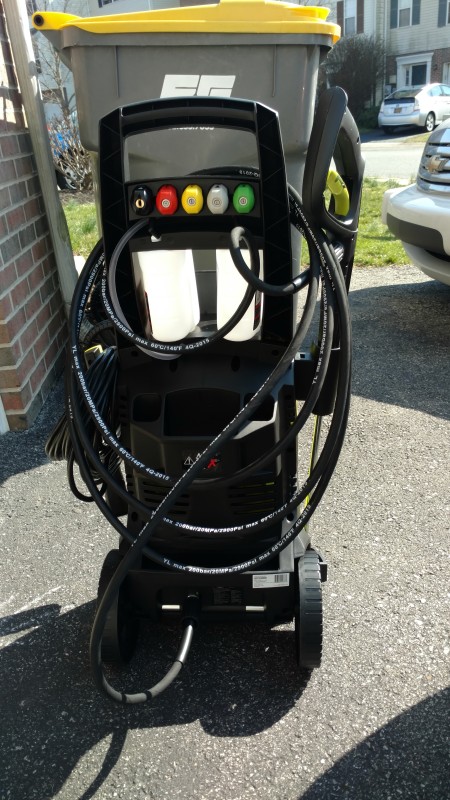 I love that is comes with 5 different spray tips so it will be able to tackle any job that I have.  It also has dual detergent tanks which I will be putting to use when I clean my deck in the next few weeks.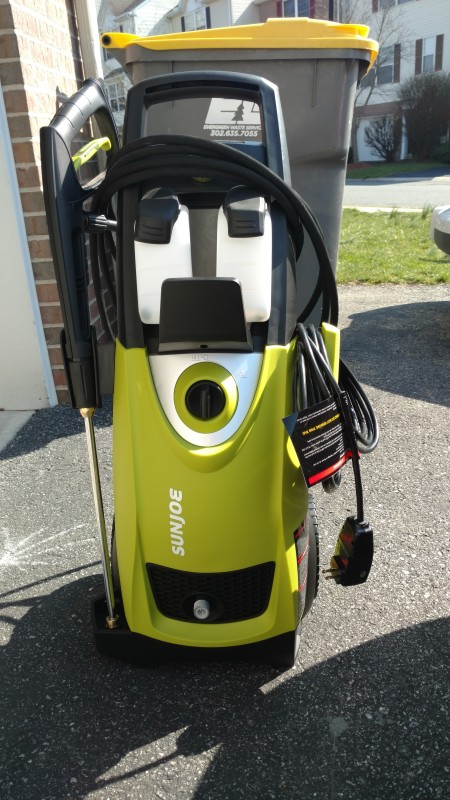 All in all I am super impressed so far with this pressure washer and will be putting it to the test very soon so be sure to stay tuned for my next post where I will let you know how it performed.