Many people decide to move their children into their own home to provide love, care, and support as they age. Your parents have been there to love you and watch you grow up, and now you want to give back. If you're considering moving your parents into your home, follow this guide to make the process easier.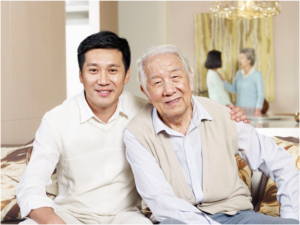 Be Realistic About how Much Care You Can Provide
You want to give them the world, but you have to be realistic about the type of care you can provide. There are several factors to consider, including:
Your budget will affect how much care you can provide. You'll need to factor in your parent's lifestyle needs and medical costs to create a proper living situation that accommodates both of you.
If you want your parents to move in with you, it's time to make room in your schedule. If you have a job, a family, and other responsibilities, making time can be tough. Rearrange your schedule with you and your partner to determine what you can both handle.
Your parents will need their own room if they're to live with you. You may need to move your kids to the same room, or add a bedroom downstairs to accommodate them.
See if Your Parent can Contribute
If your parent has a retirement savings, ask them to contribute to their new living situation. Together, you can combine resources to pay for home renovations, cost of living, and a better living environment for everyone in the home. If you have other siblings or close family members, ask them to contribute to your parent's care to ease the financial burden.
Prepare Your Home
If your parent has a specific medical condition, you'll have to adjust your home to accommodate them. Major modifications include stair lifts, hand rails, sit-down showers, slip-proof floors, and padding the corners of countertops and coffee tables.
Hire an occupational therapist or contractor to assess your home and suggest any modifications. They'll take into account your parent's special needs, including whether they use a wheelchair, a walker, or have another physical limitation. They may compile a list of changes like an entry ramp or brighter outdoor lighting to make your space livable for your parent.
Speak with Your Family
Before your parents move in, you need to talk to your family about the changes they'll face. Have an open discussion with your spouse and kids about what they can expect, and ask them about their needs. Negotiate together what you can accommodate within the family and establish a new routine for everyone to follow. If you have young children, talk to your spouse or partner about splitting the family responsibilities between the two of you.
Set Up Family Activities
You need to make the most out of the remaining time you have with your loved one, so plan activities that the whole family can enjoy. Cook a Sunday dinner together, or have a game night once a week. Engage your parents by having them share their memories with the whole family, and take them on a day trip once a month. Create family memories together that you and your kids can look back on for years to come.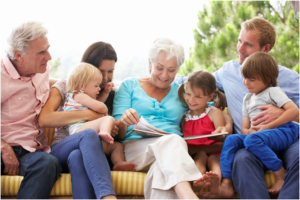 Consider a Caretaker
You love your parent, but you may not be able to shoulder the responsibility on your own. Lack of time and unforeseen circumstances may require you to rely on a caretaker for help. A professional home caregiver will allow you more time to tend to your responsibilities without leaving your parent alone.  Additionally, home caregivers provide medicine reminders, basic housework, and personal care.
If your parent suffers from dementia, Alzheimer's disease, or another neurological impairment, consider installing the best medical alert systems to help. With a medical alert device, you can track your parent using a built-in GPS. Should they get confused, have a fall, or suffer another unforeseen circumstance, they can click a button and alert an emergency service right away.
If you're planning to move your parent into your home, consider these steps to arrange the right accommodations for your family.