In this capital city, outdoor activities like camping are popular because of the fantastic climate. It does not get really cold in Lisbon, even in the winter. The average temperature in the summer is 73 degrees Fahrenheit and the average in the winter is 60 degrees Fahrenheit.
With weather like that, you can camp all year long in Lisbon. Camping is a fun experience in Lisbon where you can spend the day at the beach or visiting museums. Drop off your bags at a Lisbon luggage locker nearby first, so you don't have to worry about your things while you are out and about exploring.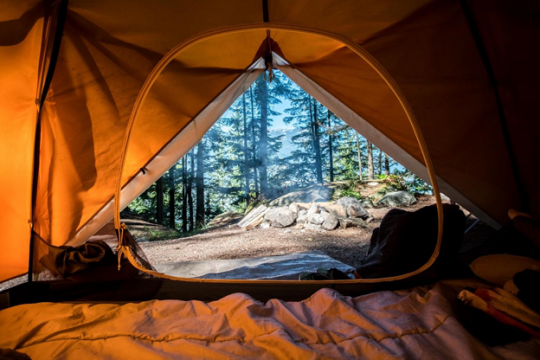 Lisbon Camping and Bungalows
If you want to get back to nature, you can pitch a tent or park an RV in the woods at Lisbon Camping and Bungalows. But if you want to sleep in a bed, you may want to try a bungalow. With dozens of campsites and 70 bungalows, you should be able to find something you like. 
Located in the middle of the Monsanto Forest Park, the bungalows have beds, bathrooms, cable tv, kitchens, and electricity. Some of them have showers, sofa beds, and refrigerators as well. If you have a large group, choose one of the larger bungalows that accommodate 14 or 20 people.
Whether you are staying in a tent or in a bungalow, you have access to the swimming pool, tennis courts, mini-golf, and game room. If you need anything, they also have a fully stocked camp store and a cafeteria. You can even do your laundry if you really want to.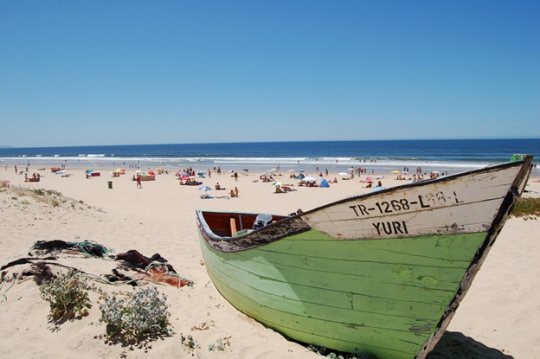 Piedense Camping Park
Right on the Costa da Caparica coastline, Piedense Camping Park has white sandy beaches right across the street. They offer a large number of tent sites, RV sites, and caravan sites with a variety of amenities like grills, electricity, water, and gas.
With a large grocery store, you will not have any reason to stray too far from the camping park unless you want to. And the beach is just a few steps away from all the sites. They also have several indoor pools and an outdoor pool, as well as a game room and playground
Enjoy hot showers, a lounge, a restaurant, and a bar right on the property. Do some hiking or borrow some fishing equipment and try your luck at catching some dinner you can cook up on the BBQ. It's just a short bus ride to the city where you can explore the town.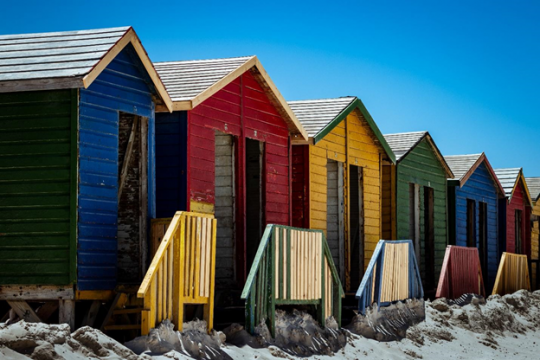 Costa Nova Camping
Just next door to Piedense Camping Park you can find Costa Nova Camping. The same beach with the same ocean, but the campground is a bit closer. It is a beautiful white sandy beach with a lot of space to enjoy no matter how many people are there. 
The colorful bungalows are adorable triangular-shaped buildings with bedrooms, a living room, a kitchen, and a bathroom. They are near the beach and playground, so you do not have to go far to have fun. You'll also find a tennis court, mini-market, game room, laundry, and bar.
The campsites are spread out all over the property, some near the beach, some closer to the hotel. Yes, there is a hotel for those who do not want to be so close to nature. They have a variety of rooms with beds and dressers, a television, a nice reading/writing desk, and a bathroom. 
Inatel Caparica Camping Park
Right on the tip of the Caparica Coastline, you will be surrounded by woods and water on all sides at Inatel Caparica. The white sand beaches are clean, the water is clear as glass, and it's only about 20 feet from the campground so you can hear the waves all night long.
The 22-acre park has 295 campsites for tents and campers, 62 rental tents, about a dozen bungalows, and a hotel. Each bungalow has beds, a bathroom, a television, and a kitchenette. The 35 hotel rooms have A/C, phones, televisions, showers and bathrooms, and room service.
The Olympic-sized swimming pool is gorgeous and clean, with a small pool for the kiddos as well as comfortable seating including lounge chairs, covered tables, and cozy couches. The kids will love the game room and playground, and you will love the bar, garden, and church.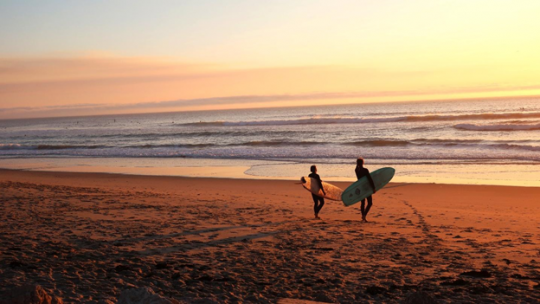 Campsite Orbitur Guincho
Right on Guincho Beach, the Campsite Orbitur Guincho has so much to offer, you will want to stay forever. Surfing and kite surfing are popular here, as well as swimming and fishing. But you can also swim in one of the two pools they have or relax on the lounges and watch the kids play.
The campground is huge and wooded, with dozens of bungalows, 600 touring tent sites, and 300 permanent tent sites. The bungalows have beds, futons, utilities, and a fridge to keep your food and drinks chilled.
You can find anything you need at the camp store and they also have a washing area, public restrooms and showers, a restaurant, and a nice bar and lounge area. The kids can play on the playground nearby while you enjoy the peacefulness of the beach.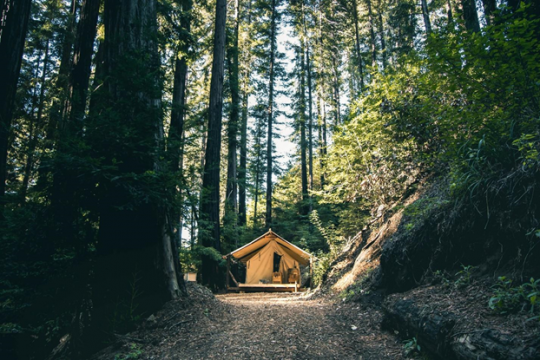 Charneca de Caparica
How about going on a safari? These safari tents at Charneca de Caparica are amazing, which is why they call it glamping instead of camping. The luxury tents are equipped with hardwood floors, three beds with bedding, and flat-screen TVs with cable.
In fact, you even have A/C, full bathrooms, comfy seating, real wood furniture, utilities, and a kitchen. A few feet from your deck, you get your own jacuzzi hot tub. But if you would rather hit the beach, Costa da Caparica Beach is just a short walk away.
Each tent can fit up to four people and it even has a mezzanine with an extra bed. You'll have a coffeemaker, microwave, fridge, and toaster with all the cookware you need. Lighted walkways and breakfast served in a basket at your door every morning make it the perfect experience.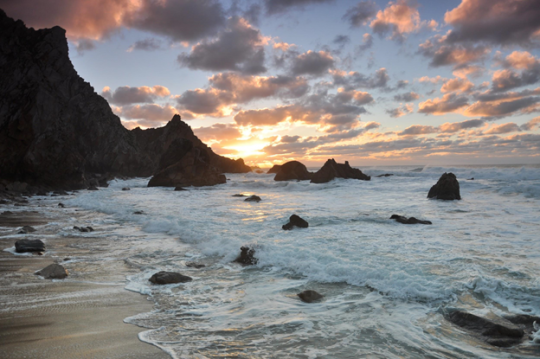 Always on the Beach
Whether you choose a tent, camper, bungalow, or hotel room, you will be near the beach at any of these spots. The Atlantic Ocean is so close you can see it from whichever campground you pick. All the campgrounds have lifeguards as well so you can feel safe swimming with the kids.