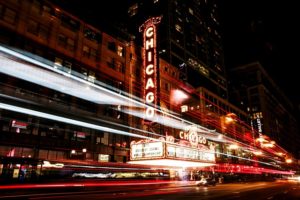 Traveling with children can be challenging, especially if your kids are easily distracted or get bored pretty quickly. You may feel like you need to fill your itinerary with lots of fun activities to do. On the other hand, a child's enthusiasm and eagerness to be entertained can be quite infectious, and force you to go out of your comfort zone and bring out your adventurous side. Here are a few thrilling activities to consider doing on your next vacation that you and your kids are sure to enjoy.
Explore Haunted Williamsburg
Williamsburg is one of the oldest cities in the United States, and was the center of many key events during the American Revolution. At its heart is Colonial Williamsburg, a historic district, living-history museum, and popular tourist destination where kids can learn more about daily life during the Colonial period. Kick your visit up a notch and book a Williamsburg Ghost Tour for a more thrilling experience.
These top-rated guided walking tours will take you and your kids on an otherworldly journey through the haunted streets and buildings of Williamsburg. Licensed and registered tour guides will tell you chilling stories about horrific witch trials, acts of violence during the Revolutionary and Civil Wars, and murder and slavery. Every one of these tales is backed by historical facts and thorough research.
One of the most exciting parts of this Colonial Williamsburg ghost tour is getting to take part in an investigation of paranormal activity by renting an EMF Detector—an enthralling pursuit for kids and adults alike.
Hurtle Down The Grand Canyon Rapids
For a different kind of heart-pumping adventure, take your kids white water rafting down the majestic Grand Canyon. There are many different tours and packages you can book for groups of varying sizes and kids of all ages, as young as 5 years old. Here are a few you can browse through.
The great thing about white water rafting is that it is not just an adrenaline rush; it will teach your children the importance of teamwork, as the only way to successfully navigate the rapids is by listening to and cooperating with each other. Of course, the breathtaking views and stunning scenery of the Grand Canyon will only add to the overall experience.
Get A Creative High At Legoland In Chicago
Nothing stimulates a child's imagination quite like those famous, colorful plastic blocks known as Legos. Plan a visit to the Legoland Discovery Center in Chicago where your kids can enjoy rides, watch a movie in the 4D cinema, and of course, make innovative creations and even build whole worlds using the brightly colored interlocking blocks.
Legoland is a popular choice of venue for school field trips and birthday parties, but for very special events—such as a milestone birthday—you can even book an overnight package which includes a pizza party, building activities and workshops, Lego models you can take home, and a hot breakfast. Head on over to the Center's website to learn more.
With a little creative thinking out of the box, you can definitely come up with more thrilling places to visit with your kids to add to this list. Ultimately, anywhere you decide to go on your next vacation can be an exciting destination—you just have to open yourself up to trying new and unconventional things.