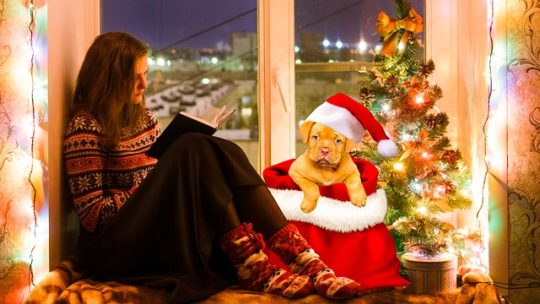 Buying great presents for everyone in your life can be tiresome. Everyone has their own niches that they are into. However, if you're looking for a thoughtful present for a dog owner, a pet portrait can turn your most treasured moments with your pet into an enduring work of art.
Today, we are going to be tackling one of those specific genres and its sub-genres, and showering you with ideas to make the person you are giving gifts to, feel loved and appreciated. Today, we present to you 10 unique gifts that any dog owner will be happy to receive.
Dog shaped egg molds
These dog shaped molds are cute enough to make anyone smile at their simple egg breakfast. Perfect for someone who loves putting dog faces everywhere. Wouldn't you love to wake up to something like this?
Dog shaped candles
Everyone loves candles. Candles are a basic item used for self-care so why not gift a candle in the form of something that already makes the person you are gifting it to smile. These candles from Amazon are a sure way to pass the message of taking care of oneself.
Personalized tote bag
With plastic ban and everyone becoming more and more environmentally conscious, tote bags have become a must-have. Why not put their pets' face on it, so that whenever they go out with the bag, they are always reminded of their pet as well as you.
Personalized mouse pad
If the person you are looking to buy a gift for has a desktop computer then why not personalize their mouse pad and put their dog on there?
Who doesn't love a cute mouse pad?
Magnetic Dog Wine charms
This one is one of those unique gifts you are looking for. If the person enjoys wine then why not get them these charms, maybe even in the shape of their dog?
If they have one of the common breeds then getting them a personalized gift becomes even easier.
Quirky dog owner quotes Mug
Mugs are one of the obvious gifts. If they enjoy coffee or any kind of beverage, then a mug with some dog owner quirk or funny pet struggle quote is a sure way to make them smile.
Dog portrait puzzle
The name itself is self-explanatory but gifting someone something that they will have some playability with and have a beautiful picture, in the end, is a great idea.
Puzzles are also a great way to relax and at the same time tease your brain. The end result here is also way worth spending time-solving it.
Custom Dog Shaped pillow
Customized pillows with pictures and names are pretty common. Why not take it up a notch? These pet shaped pillows are the new cuddle pillows, have a pet doppelgänger to cuddle with if the pet is not allowed on the bed.
Dog Face Sweatshirt
A customized sweatshirt is always a safe bet. Either turn the whole sweatshirt into their dog's face or go for a subtle small face print. A unique and stylish pet portrait sweatshirt for the dog lover is the perfect gift for any special occasion.
Dog inspired jewelry
If they love jewelry then, needless to say, dog-inspired jewelry is the way to go! I stumbled upon some really cute ones, they are getting more and more common in the jewelry sections everywhere.
There are tons more that you can do, DIYing is always an option. Stay tuned for more specific gift guides.