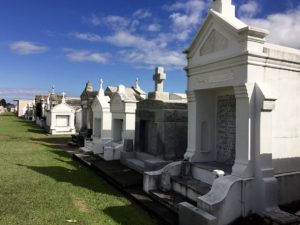 Traveling is a great way to learn about history, and to gain more knowledge about the world beyond the four walls of a classroom. For your next family vacation, consider hitting up some historical sites and delving deeper into America's complex and storied past. Here are a few suggestions for historical places you can visit with your whole family.
Mysterious Colonial Williamsburg
Colonial Williamsburg in Virginia is the perfect place to start learning more about the country's history and its humble beginnings. The town is a renown historic district and the world's largest living-history museum where actors dressed in period costumes depict daily Colonial life and show visitors what it was like to live in those early times. The entire family can learn a lot here, but for a more unusual and exciting experience, you should go on a thrilling Colonial Ghost Tour.
On this spooky adventure, an engaging and knowledgeable tour guide will lead you through the winding streets and haunted areas of Williamsburg. You can expect to hear about various tragic events and strange happenings that took place throughout the city's more than 300-year history. All of the stories shared on the Colonial Williamsburg ghost tour are based on facts, extensive research, and in-depth interviews with experts on paranormal activity. This is definitely a unique way to combine education and information with good, old-fashioned scares and ghost stories.
The Nation's Capital
You can't get any more historical and patriotic than paying a visit to Washington, D.C. This is where you'll find the legendary White House, United States Capitol, Lincoln Memorial, and National Mall. It is a destination everyone has to visit at least once in their lifetime.
Besides the iconic landmarks mentioned above, D.C. is full of other interesting sights to see and fun activities to do. The city is abounding in museums, including the kid-friendly Smithsonian National Museum of Natural History, the fascinating International Spy Museum, and the National Geographic Museum—a perennial favorite for animal lovers everywhere.
D.C. also has a booming nightlife and entertainment scene, as well as an abundance of top-rated restaurants where you can discover stimulating new flavors. Lastly, it's a great place to go shopping, with a wide variety of malls, stores, boutiques and markets to browse through and spend your money at.
The Vibrant "Big Easy"
The old Louisiana city of New Orleans is famous for its loud, bright, and extravagant festivals and parades; its smooth jazz and vibrant live music scene; it's bustling, round-the-clock nightlife; and its intensely flavorful cuisine. Children will enjoy a visit to this lively city because there is just so much energy, excitement and color everywhere.
Notable places of interest in New Orleans include the Audubon Aquarium of the Americas, which features a mesmerizing walk-through underwater tunnel and is home to a host of animals such as penguins, sea otters, sting rays, and gigantic sharks.
No visit to the Big Easy is complete without a trip to Bourbon Street in the heart of the city's oldest neighborhood, the French Quarter. The whole family can enjoy the dazzling live jazz music and delicious food that this famed street is celebrated for.
These are just a few suggestions for historical places you can visit with your family for a fun and educational vacation. There are literally hundreds more places you can travel to throughout the United States where you can learn more about this great country's roots.