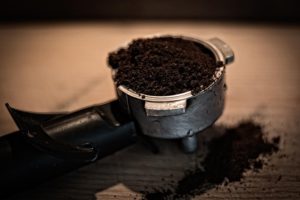 How to Choose the Best Home Espresso Machine
With a range of options accessible online and on stores, picking an ideal home espresso machine for your family can be an arduous job needing lots of vigilance. The wide range of features and varied prices make it difficult to choose whether to go for a manual, semi-automatic or an automatic machine.Remember, purchasing a good espresso machine is an investment; after a one-time payout, you are guaranteed to savor that frothy and scrumptious cup of espresso every time for years to come. Some of the points that you might want to consider when going for the best home espresso machine are as follows:
Your Type: You can either go for the traditional espresso machines that are operated with a hand-lever and contain a piston, or automatic ones with pump-driven action. It is solely upon you to decide which type of espresso machine best suits your needs and requirements.
Your Purpose: Do you plan to purchase an espresso machine for use on a daily basis to serve coffee to friends and family? If yes, then you should probably spend a few more bucks and go for the Italian machine, having a grinder, which is able to produce an above-average cup of coffee.
Your Budget: As with everything else,the price quality relationship applies to espresso machines as well. The more you are willing to spend, the higher the quality you can expect. However, when spending big bucks, you need to make sure you get an espresso machine that suits your needs and is reliable.
Frequency of Usage: The speed of making coffee also depends on the type of espresso machine you are purchasing. If you intend to make several cups of coffee from time to time for a large gathering, then you need to pay attention to the speed with which you can come up with decent cups of coffee for everyone around. For that, you need to consider the boiler pressure of a machine; some machines do not have large enough boilers to quickly come up with several cups at a time. Sub $1,000 espresso machines fall in this category. However, again, if you are willing to spend extra cash, then you can get both the speed and the quality at that price.
Best Home Espresso Machines Between $100-$500
Below is a list of some of the best home espresso machines to guide you in your search for the optimal one for that perfect cup of coffee. To save money, try black Friday appliance sale.
Saeco Aroma Espresso Machine
Saeco Aroma is an Italian stainless-steel espresso machine for approximately $350 that comes with several accessories including cups, book, espresso pods and an instructional video. The pros include compact design, removable water tank and there is no need to tamp, while the cons are messy portafilter and steam wand and cup clearance.
De'Longhi EC155 15 BAR Pump Espresso and Cappuccino Maker
This espresso machine offers 15-bar of pressure and comes with a detachable water container which has a capacity of 1 liter, allowing you to produce a lot of coffees in a single go. Along with that, it also has a turning jet which quickly and easily adds a touch of foam to your coffee. All this is for an affordable price of $100.
Commercial-grade Capresso Café PRO Professional Espresso & Cappuccino
With 15 bars of pressure along with a heavy-duty double spout espresso filter, this espresso machine is a good bargain at around $300 that is guaranteed to produce a great cup of espresso for you.
SaecoXsmall
This simple and easy-to-use espresso machine is the perfect choice for getting freshly ground coffee every time with the beans getting grounded right in front of you for a price of around $500.