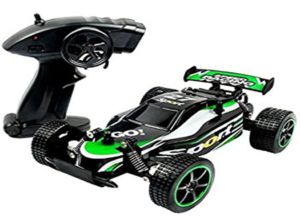 Have you bought a remote control car for your child? If not, then it's something that you need to do. Of course, nowadays as parents, we often don't get enough time to spend with our kids. From our tedious working hours to the time they have to spend in school, family bonding time is not always there. Your child needs attention and getting him or her an RC car is one of the best ways to show that you still care.
I got my kid a remote control racing car some months ago, and it's helped us get closer to each other. So, other than just being fun it's also useful for helping us parents spend more time with our children. I'll talk about the various activities that we do with my son using these awesome toy cars.
Dirt Road Racing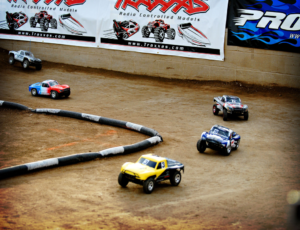 Have you had gone on a dirt road contest? Well, this is a competition that you need to give a shot. On one weekend, we decided to see how the RC car works on the dirt road. I've always loved racing cars even as I was growing up. On this day, my curiosity shot through the roof!
So, we quickly headed to the nearest race track, and I was surprised to find that I was not the only parent. It was good to see the competitive side of my son. It's something I would have failed to see the dining table or living room. All in all, we had one of the most amazing moments that day!
During Shopping!
Do not go looking for an RC car alone. Instead, take your child and choose the vehicle that will please him or her. I had to wait for the weekend so that we could go for shopping for such a car. Surprisingly, it was one of the best moments that we've shared since he was born. It's not that I'm a terrible parent or anything, but you'll agree with me when I say that such times are so rare nowadays.
I learned that my son loves the huge RC trucks and cars with large wheels and scary graphics. We disagreed with him as I opted for the smaller and cheaper version. In the process, we got into some discussion which made me appreciate his delicious taste in cars. A chip off the old block!
While Repairing and Replacing Worn Out Parts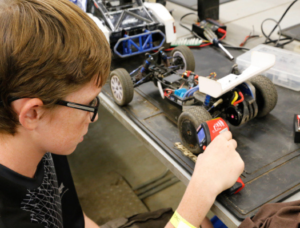 RC cars will get spoilt at one point in time. They'll, therefore, need repairing and replacement of broken or worn out parts. Doing such activities with your son is a good bonding activity. Here, you get to teach your child how to handle different parts and how they work.
Recently, we had to change a damaged car wheel. We took around 5 hours to get the work done and returned home looking rugged and dirty. We took close to two showers to get ourselves all cleaned up, but it was an amazing bonding experience!
You don't have to travel to the moon just to find some ways to bond with your child, just get an RC car! Don't know how to get started? Well, you can start by reading about RC Rank cars, and you'll soon be on the race track.