For the last several months I've been involved with Gallery Direct as one of their Ambassadors. I can honestly say our home has never looked so good. We've recently received our 4th piece of art and this particular one was Rob's pick. He's been admiring their landscape and beach scenes and finally narrowed his choice to the below gallery wrapped canvas.

Europa Point Lighthouse
sits on the southern most point on the Rock of Gibraltar and on the clearest of days has views of Morocco, Spain and North Africa. Unfortunately this particular image is no longer available but there are others points of view of the same scene. Be sure to drill down in the Stock Images to find that just perfect print or photo for your home.
This image along with our Ferris Wheel canvas from Gallery Image represent our love of the ocean and remind us of the beach, our favorite place to be. We chose a tall appealing print to be the welcome as people come into our home. I love walking up our entrance steps and seeing this monolith towering over me. The colors are ethereal and inviting but it really makes a beautiful statement.
Gallery Direct.com has become a favorite place to go and play around with different images and photographs and framing options for different rooms in the house. We personally like the gallery wrap aesthetic but there is a framing option for every style of home and décor.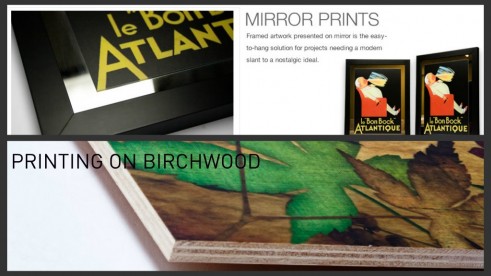 Visit GalleryDirect.com, on Facebook or on Twitter to get the latest sales and seasonal deals.