There are many amazing places in Asia that you should visit with your children. You can learn more about these destinations by clicking here.
Asia, the world's largest continent, is home to 48 countries, all with vastly different cultures. If you want to teach your children about the diverse world we live in, Asia is one of the best places to travel with kids.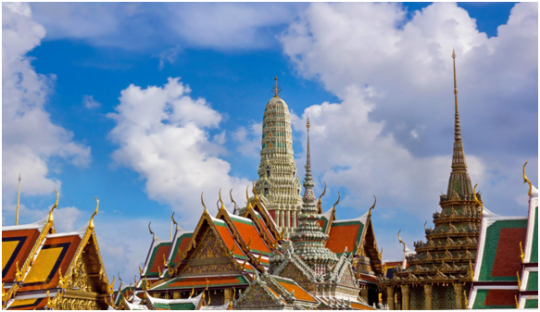 There are so many amazing places in Asia that you should visit with your children. Where do you even start?
So, ready you and your kids' carry-on, and check out some of the best and kid-friendly destinations in Asia!
1. Singapore: One of the Most Family-Friendly Places in Asia
Singapore is clean, safe, the common language is English, and it's jam-packed with family-friendly activities.
Kids will love Singapore's infamous MINT Museum of Toys, Asia's most extensive collection of vintage toys with over 50,000 toy figurines, games, toys, vehicles, and more.
Other family-friendly activities include exploring the Gardens by the Bay and observing rare nocturnal animals on a Night Safari.
2. Japan: Harry Potter and Cherry Blossoms
Japan is unique because it offers many different landscapes and has something to offer families year-round.
Children and parents alike will love Harry Potter World in Universal Studios in Osaka. Picture your family casting spells and drinking butterbeer in the Three Broomsticks Tavern. If you visit in winter, you might even get to stroll around Hogsmeade Village in the snow, something that never happens in Orlando.
If you're lucky enough to visit Japan in the spring, you can catch the magnificent cherry blossoms. There are even cherry blossom tools so you can predict the best time to visit.
3. Bali: Where Wildlife Abounds
Bali is home to friendly locals who cherish children, and it's relatively small, which makes it easy to get around.
The best part about Bali for kids is the abundant wildlife to explore. Kids will love the famous monkey forest, the Bali Bird Park, and snorkeling.
4. Hong Kong: Foodie Family Heaven
For families with picky eaters, there is no shortage of food that children of all ages will love in the exciting city of Hong Kong. Soup dumplings, dim-sum, and peanut butter stuffed waffles are just a few of the staples your kids will be feasting on in Hong Kong.
There is also an incredible public transportation system that will make traveling around the city and various attractions a breeze. Add the fact that there's a Disneyland, and you can't go wrong with a family getaway to Hong Kong.
5. Cambodia: Ancient Cities and Tuk-Tuk Rides
Wake your children up before the sunrises, hop on a tuk-tuk (the most popular form of transportation in Cambodia), and watch the sunrise over Angkor Wat. Children will love watching the wild horses roam, and hearing the monks chant. There is not a better cultural experience for the whole family.
While Cambodia might not be the cleanest locations in Asia, the locals adore children, and it will be an amazing learning experience.
It's also inexpensive, making it a great place in Asia for kids if you're on a tight budget.
6. Malaysia: LEGOLAND
If your children are LEGO lovers, their imaginations will run wild with a trip to LEGOLAND Malaysia. There's even a LEGOLAND Hotel for the parents who want to make a whole excursion out of it.
Malaysia is one of the best destinations in Asia to teach children about an abundance of cultures all in one place. There's such a unique blend of British, Malay, Indian, and Chinese cultural influences to observe in Malaysia that you won't find in other places in the world.
7. Thailand: Beach Adventures Abound
Thailand is the place to go if you're seeking adventure. There are a ton of islands and beaches to explore, whether you're looking for a more developed spot or an off-the-beaten-path experience.
Kayaking, snorkeling, and taking boat rides to different islands are just a few exciting family-friendly activities to embark on in Thailand.
Plan Your Asia Adventure Today
There is an abundance of wonderful places in Asia to visit with your children where they will learn about different cultures, eat delicious food, and have a ton of fun. Leave me a comment and let me know where your family has traveled or is planning to travel in Asia. I love hearing about fun, new places.